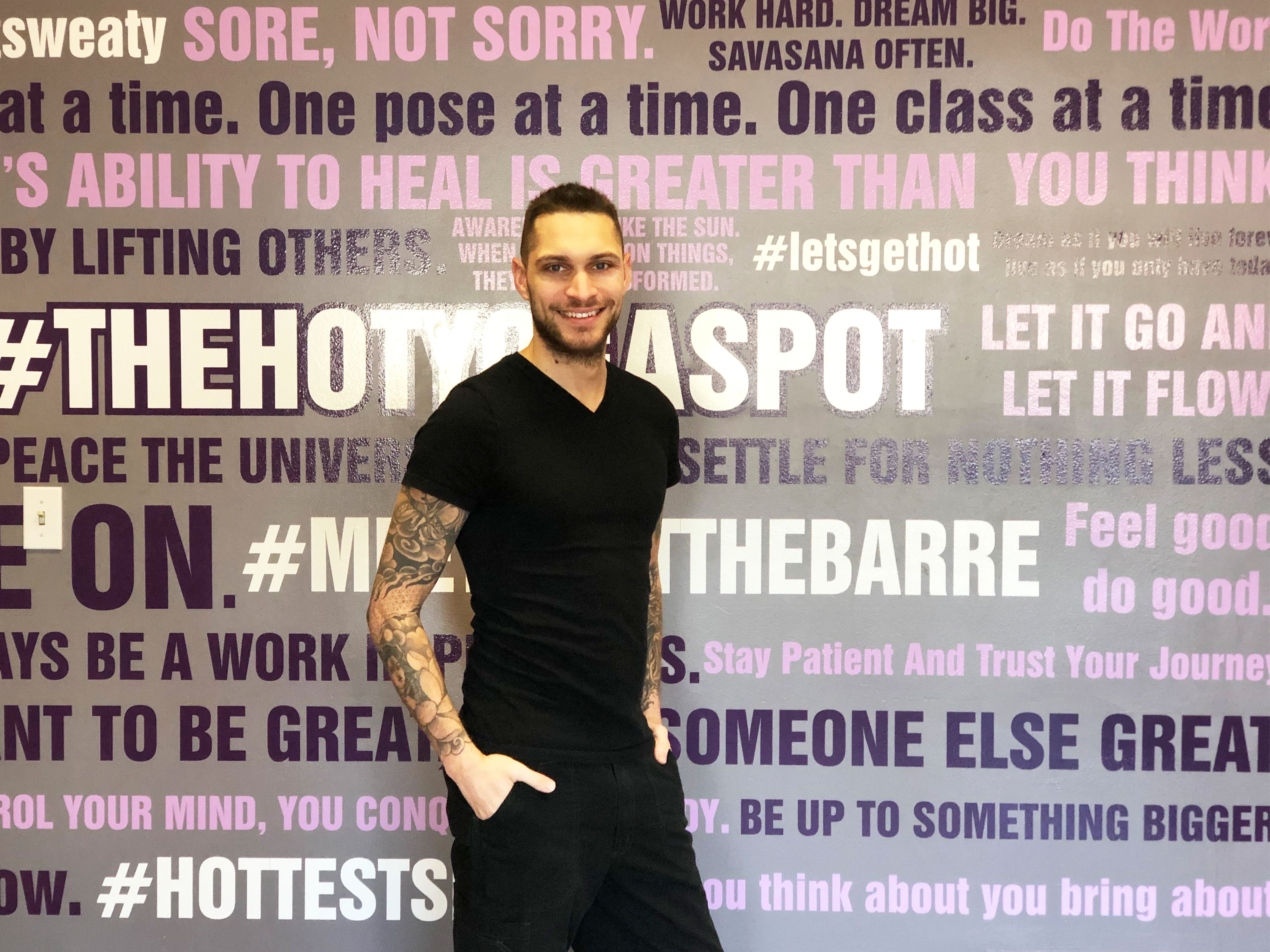 Aaron
Training & Support
Aaron Styles discovered yoga in 2011 when he was dealing with many struggles in his personal life. He obtained his yoga teacher training certification in 2012 and has been a team member at The Hot Yoga Spot ever since. Yoga helped Aaron get his life back on track and he enjoys being able to share his love for the practice with others. Aaron has acquired more than 1,000 hours of training under highly regarded instructors including Vidya Heisel and Jennifer Yarro of Frog Lotus Yoga as well as Tiffany Cruikshank, founder of Yoga Medicine.
Aaron has evolved as an instructor and leader alongside The Hot Yoga Spot as it grew from a single small studio to multiple New York locations. He has many studio roles including manager, event coordinator, and creator and lead educator for The Hot Yoga Spot's teacher training program.
Aaron will help you understand what The Hot Yoga Spot is all about as you embark on your journey toward opening your studio. He's truly committed to The Hot Yoga Spot's values and policies and will educate you and your studio manager how to open and run one of our franchises successfully. He will continue to be a source of training and support as your studio grows.