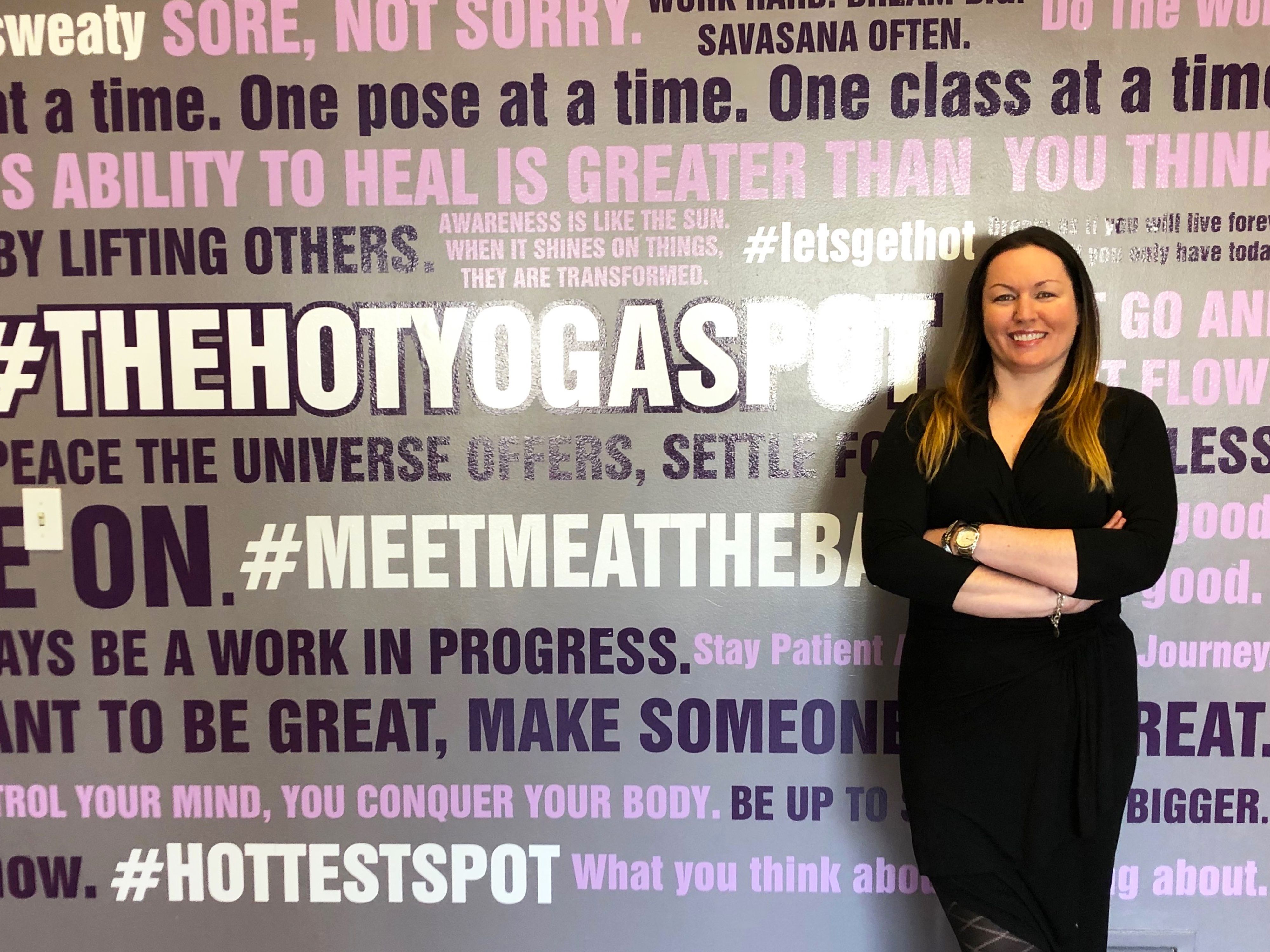 Jamie
Media & Communications
Jamie Tario will guide The Hot Yoga Spot franchisees and staff through all communication-related efforts and will serve as a readily available support resource, directing all internal and external strategies and for new locations.
Jamie first found her way to The Hot Yoga Spot in 2011 and hasn't left yet. Over the years, her friendship with Jessica evolved into a professional relationship, one which has led to an increase in general awareness and strict brand guidelines for The Hot Yoga Spot. She is a crisis management and content development expert and continues to skillfully create and execute positive local and national media campaigns, which generate impactful press coverage.
To enhance her personal practice, she completed Aaron's inaugural 200-hour yoga teacher training program at The Hot Yoga Spot in 2015 and continues to enjoy time spent on the mat across all of The Hot Yoga Spot's locations. Jamie has been a volunteer with the local chapter of The American Cancer Society for several years and has partnered with Jessica on a number of community projects, including Habitat for Humanity's Women Build initiative. The two worked tirelessly with a small team to create an Albany-based chapter of Yoga Reaches Out and had the good fortune to bring Baron Baptiste to the Capital Region in 2015.
Jamie received her master's in Organization Management from The Sage Colleges and is a graduate of the University of Nevada, Las Vegas, where she received her bachelor's in Communication/Print Journalism. Like Sarah, she is an avid, although less accomplished, reader who loves attending book readings and signings with her favorite authors.
Contact: community@thehotyogaspot.com