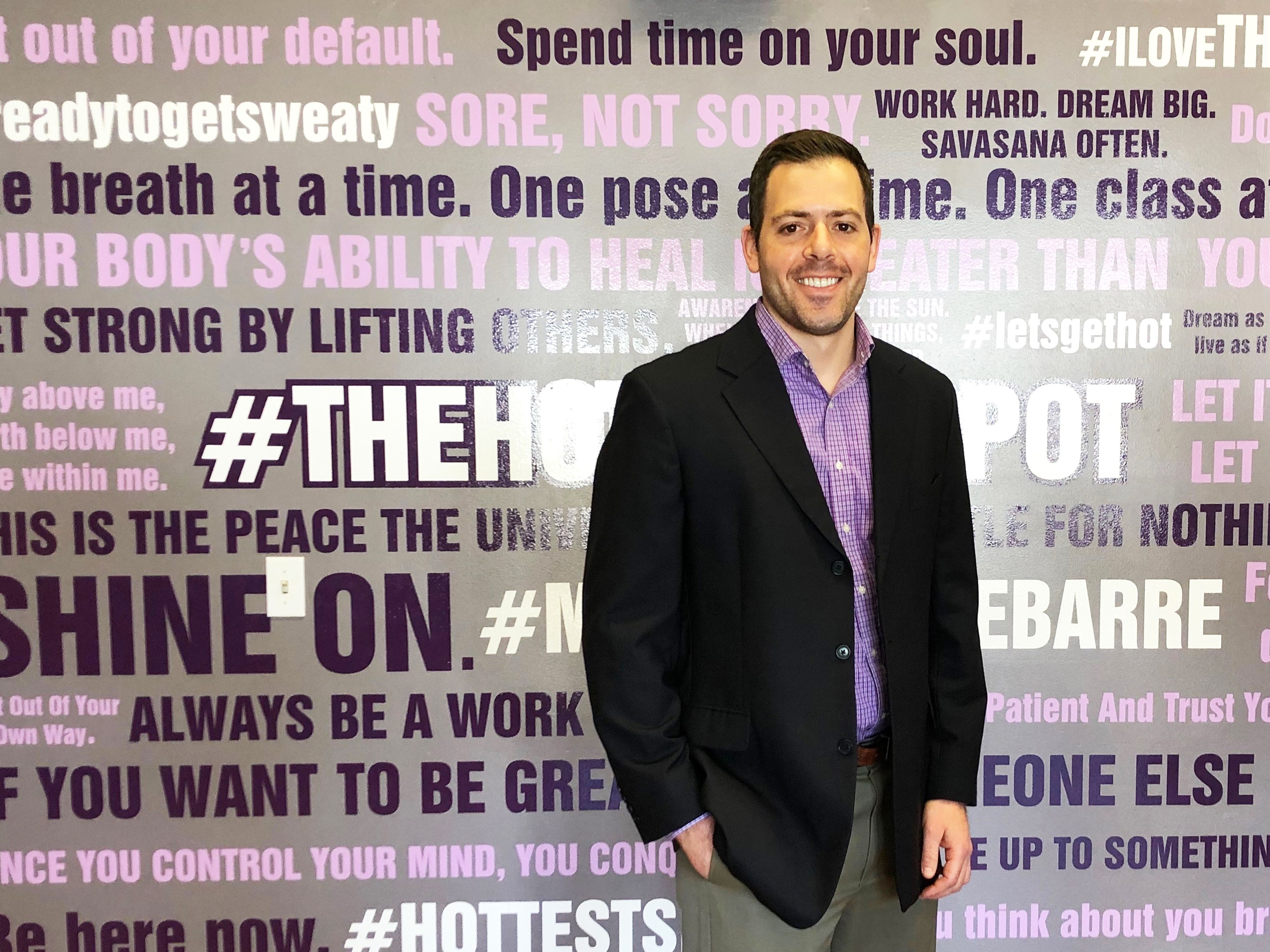 Peter
Master Broker
Peter VanBortel has been a member of IKON Realty Group, LLC since 2010, focusing his practice on the representation of expanding, retail-based tenants throughout the Northeast (tenants ranging from small, regional tenants to large, international brands). Peter has worked with The Hot Yoga Spot since its very first location—helping the company to strategically grow into a market-dominant brand. Given Peter's involvement in the growth of the business, he is uniquely suited to serve as The Hot Yoga Spot's Master Broker as he is intimately familiar with the requirements of The Hot Yoga Spot and the importance of selecting the right location, at the right price and terms, in order to put the brand in a strong position to succeed.
Peter and the IKON team have access to industry-leading technologies and will provide real estate support services to The Hot Yoga Spot's franchisees ranging from demographic materials (maps, reports, aerials, etc.), identifying potential sites and coordinating market tours, the drafting and negotiating of the leasing proposal/term sheet, and serving as the initial point of contact between potential landlords and the franchisees. Moreover, Peter and the IKON team are members of the Site Source Retail Broker Network (www.sitesource.org) – a national brokerage network with affiliate offices in most major markets throughout the United States. Harnessing the expertise of Site Source's member offices (like-minded, retail focused real estate firms), IKON is able to offer The Hot Yoga Spot real estate services that are national in scope but personalized on a local, market-specific level.
Prior to joining IKON, Peter was an attorney with the international law firm of K&L Gates LLP where he served as a commercial litigator in New York City. While at K&L Gates, Peter was able to utilize his duel admission to both the New York and New Jersey Bars in order to gain invaluable experience working on complex litigation matters involving numerous Fortune 100 and Fortune 500 companies (many of these matters involved commercial real estate). In 2010, Peter chose to leave the law firm environment in order to pursue a more business-oriented career. This decision is what led Peter to IKON. To date, Peter still maintains his legal licenses and the unique background/perspective that he can provide to his real estate clients has proven invaluable throughout his career in commercial real estate.
Contact: pvanbortel@ikonrealtygroup.com