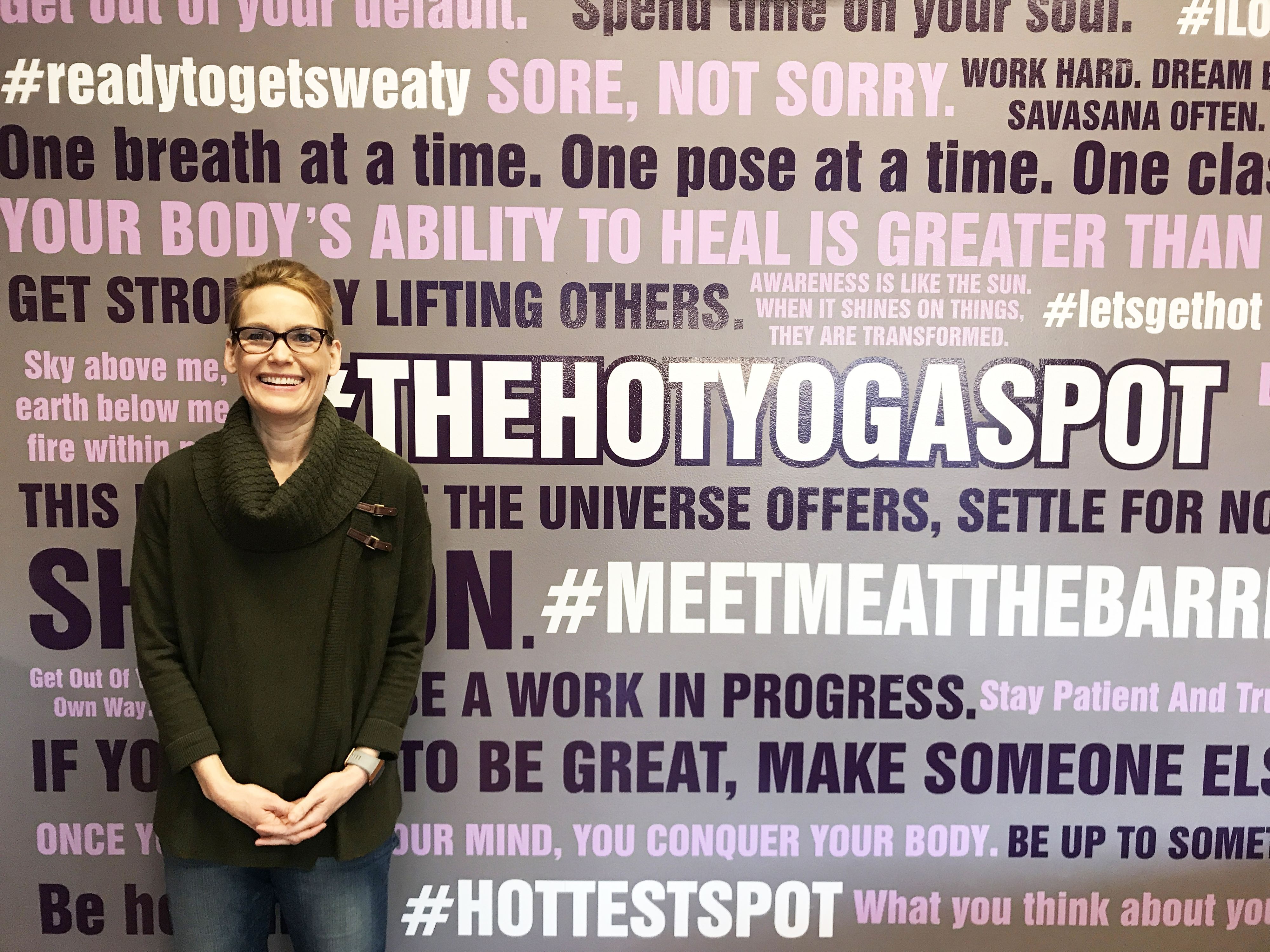 Sarah
Franchise Development
Sarah Brown is a franchise brand ambassador and Business Development Consultant with The Hot Yoga Spot. Sarah has been in the franchising world in a variety of roles for more than a decade and she is passionate about working with candidates to find the best fit for them and helping people explore their dream of small business ownership.
Sarah proudly represents franchises in the wellness space, like The Hot Yoga Spot. The Hot Yoga Spot is a great fit for Sarah since she is passionate about health and fitness. Sarah helps candidates explore franchises and discover their unique positioning, strong franchise systems and support all wrapped up in ground floor opportunities with wide availability. Sarah is new to yoga, but has quickly experienced the benefits to include better breathing, sleep and flexibility.
Sarah's background in both franchising and wellness related industries make her the ideal fit to represent The Hot Yoga Spot. She was a Franchise Owner as the Regional Developer for Synergy HomeCare where she owned the state of Colorado and grew the concept from one location to five in three years and successfully sold her business and moved to Las Vegas. Sarah has also been a Franchise consultant, and she understands how to best help professionals conduct due diligence and find the best opportunities that fit their skills, goals and lifestyle.
Prior to her entrepreneurial ventures, she was an executive at Boston Market, Supply Chain Director for General Mills. She also served in the Navy for five years. She is a Rotarian, is active in the community and has a passion for dogs and her family (not in that order), and just celebrated her 27th anniversary.
Sarah lives in Syracuse, NY and reads 2-3 books each week. She is an avid kick boxer, beginner yoga practitioner, trail runner and enjoys all things outdoors.
Sarah is a PMP (Project Management Professional), has an EMBA from the University of Minnesota and a BS from the United States Naval Academy. Go Navy!
Contact: sbrown@pinnaclefd.com